"THE COMMUNITY YOU CREATED WAS NOTHING SHORT OF FANTASTIC…"
"This was BY FAR my most successful Whole 30 and I know a lot of that has to do with you and your coaching. My sugar dragon was out of control leading up to this and I am proud to say I have not reintroduced processed sugars. During the Whole 30 I did not nap once! I slept great every night and was in a much better mood throughout the day.
In my past Whole 30s I spent a lot of time worrying about what recipe I was going to cook that night and often got overwhelmed by the amount of work. Your approach is much more doable and focuses on quality ingredients cooked to bring out their flavour and this relieved a lot of 'pressure.'
I know I was ready to make some real changes in my diet but I never would have been able to enjoy the Whole 30 as much without your coaching. The community you created was nothing short of fantastic. We all supported one another, inspired each other with yummy recipes/ food photos and most importantly did not judge each other when someone had a slip. We all recognized that life is a journey and sometimes you get derailed. What is most important is that we get back on track and keep pushing forward. I know I am a better person after doing your Whole 30. Thank you from the bottom of my heart." -Caitlin
---
"I KNOW I COULDN'T HAVE DONE IT WITHOUT STEPHANIE'S HELP."
"I'm so, SO happy with my experience doing the Whole30 with Stephanie and our group. I had tried doing Whole30 on my own a few times in the past, starting way back when white potatoes were off limits and there were no Whole30 coaches! But I never got past 13-14 days.
Fast forward to August of 2019 and I was browsing my Instagram feed and came across a post from Teri Turner talking about how great it is to do a Whole30 with a coach and she specifically mentioned Stephanie. So, of course, I started Insta-stalking Stephanie! 😄 I really liked how she approaches nutrition so I signed up.
Being a part of a group and having a coach like Stephanie to provide suggestions and guidance made all the difference in the world. I feel as though I sailed through the 30 days and the reintroduction period. I feel so good and I'm so proud of myself for completing the Whole30. But I know I couldn't have done it without Stephanie's help." – Judy
---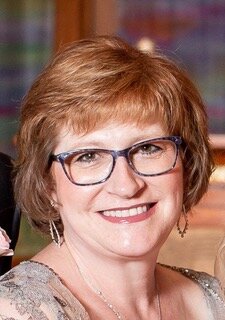 "JOINING STEPHANIE'S GROUP HAS BEEN THE BEST GIFT I HAVE EVER GIVEN MYSELF, AND I AM FOREVER GRATEFUL FOR THAT!"
"At age 53, I was so easily exhausted, had difficulty sleeping, was making poor food choices, and had significant joint pain and swelling. As a 10-year survivor of breast cancer, I knew how important it was too support my overall health with good nutrition, but I needed help. I mentioned to my oncologist that I was considering doing a Whole30, and had an opportunity to join the Cook by Color Whole30 group with Stephanie as my coach. I had been following Stephanie on Instagram, but was always wary of committing to a Whole30 fearing I would fail, just as I had failed every other "plan" I had ever tried. My doctor strongly encouraged me to join the group, and that was the final push I needed.

Having Stephanie as my coach made all the difference in the world for me. I began to experience non-scale victories almost immediately, and that reinforced my resolve to see this through. My mantra was "I can do this. It's only 30 days!" Stephanie's "fridge foraging" showed me that I could easily take what was in my fridge already, and make beautiful, nourishing meals for myself. Being able to share with other group members, learn from their questions and comments, and participate in the Facebook lives helped bolster my commitment. Stephanie's daily encouraging and informative emails, and the valuable resources she shared allowed me to immerse myself fully in the Whole30, which was the key for me.

Thirty days later, I have never felt better in my life! I am sleeping well, my skin is clear, I feel rejuvenated by making healthy food choices, my joint pain is nearly resolved, and I have loads of energy. The jeans that were way too tight, are now loose. I can't believe how fabulous I feel! Joining Stephanie's group has been the best gift I have ever given myself, and I am forever grateful for that!" – Stephenie, North Dakota
---
"BECAUSE OF HER AND OUR AMAZING GROUP I FINALLY REACHED MY GOAL OF COMPLETING A WHOLE30 WHILE PREGNANT!"
"I absolutely loved being a member in Stephanie's virtual Whole30 group. Stephanie is sweet and kind but she's also not afraid to bring the tough love when needed. She's basically exactly what I needed in a coach. Stephanie is such a diligent worker. She created amazing resources for us and had so much great content lined up from the beginning of our time together in the group to the very end. I would highly recommend Stephanie as a Whole30 coach to anyone who was considering joining a group. Because of her and our amazing group I finally reached my goal of completing a Whole30 while pregnant! Thank you Stephanie!!"
– Britni, Texas
---
"STEPHANIE EPITOMIZES THE PERFECT COACH WITH HER CONSTANT AVAILABILITY, KNOWLEDGE, TOUGH-LOVE, AND SUPPORT."
"My September Whole30 was life-changing for me. This was my second Whole30, the first one almost two years ago. My personal life, the past year, was very stressful and this summer we had just settled in a new home and area after living in four different cities this year. I had used excuse after excuse the past year to eat and drink whatever I wanted and I was not happy with myself.
I decided to join her September Whole30 group because I felt like I could use the extra support. What I didn't expect was the HUGE level of support Stephanie gave, as well as the resources she brought to the table. The month was hard, but Stephanie supported us and gave us insight as to how we would feel and think during the process. She provided live group meetings, emails, and amazing resources for our group. Stephanie epitomizes the perfect coach with her constant availability, knowledge, tough-love, and support. I have learned so much from this group and highly recommend Stephanie with Cook by Color Nutrition for Whole30 and Food Freedom coaching. As I learned from Stephanie, I am not bad person when I eat foods that aren't good for my mind and body, but "I" have a choice to feel great by choosing better foods for myself." – Yvette, Colorado
---
"THE RESOURCES STEPHANIE PROVIDED WERE AMAZING…I OFTEN FOUND MYSELF REFERENCING THEM IN THE GROCERY STORE!"
"I've thought of doing a Whole30 in the past and never made it past a single day because it felt too daunting and I really didn't know where to start. A coworker referred me to this program, and having the support of someone else doing it at the same time as well as the Facebook community was so helpful. The Facebook lives covered topics I would have never considered or thought of on my own, too. Being able to reach out to Stephanie and the group throughout the process–whether to share recipes or support–really helped make this whole program. The resources Stephanie provided were amazing…I often found myself referencing them in the grocery store! I started on this journey curious about the health benefits–and there were so many! My joint pain entirely went away; I found myself no longer relying on caffeine to make it through the day or melatonin to make it through the night (and 10 days later am still reaping these benefits). I also experienced so many mental health benefits–being able to better frame non-scale victories (like actually ENJOYING trying on clothes at a store) to having less brain fog and even feeling less irritable. Stephanie truly just felt like a friend throughout the process. She encouraged everyone, never criticized a group member if they accidentally had a non-compliant ingredient, and even shared her own experiences throughout the journey. I would wholeheartedly recommend this program to someone who is curious to do a Whole 30 but doesn't know where to start." – Kendra Butters, Massachusetts
---
"STEPHANIE REALLY WAS THERE FOR ME IN WHAT FELT LIKE ONE-TO-ONE COACHING."
"Completing a Whole 30 is not easy. You think "I can follow the rules, no problem" but when the motivation wanes and boredom sets in, having a group to work with is key. However, with Cook by Color, it was even 10 times better. Stephanie really was there for me in what felt like one-to-one coaching. She is so real and gets real life. She kept me motivated through giveaways and sage advice. The suggestions for ways to mix it up were invaluable! It was also great having the private Facebook group to post questions, concerns and no scale victories, cheering each other on! The daily emails were informative and really helped. Joining Cook by Color's Whole 30 challenge was a great experience and investment in my health. I would highly recommend Stephanie and Cook by Color for anyone looking to make some changes and wanting food freedom." – Patti Anderson, Oregon
---
"STEPHANIE IS WARM AND KIND AND WELCOMING AND BELIEVES IN ME."
"Stephanie is warm and kind and welcoming and BELIEVES IN ME. She made sure I was in on this journey, every step of the way. She answered questions (quickly!) and offered cheerleading, and was even firm and no-nonsense when it was necessary. I've done several rounds of Whole30 before, but never bothered with any sort of reintroduction. This time, Stephanie not only helped me believe in the importance of a proper reintroduction, but she provided guidance to navigate this crucial phase. I'm hopeful my true Food Freedom will emerge this time around…" – Erica, Los Angeles
---
"I CAN'T IMAGINE ANYONE BEING DISAPPOINTED."
This was the perfect experience for me. The work that Stephanie put into this group is beyond impressive. She has such a positive and caring nature and the group just followed suit. I can't imagine anyone being disappointed. This was my most successful Whole 30 yet. Thank you. -Carole Mederos, California
---
"…THIS EXPERIENCE IMPROVED MY OWN SENSE OF ACCOUNTABILITY TO MYSELF."
A wonderful experience! Stephanie and the group gave me consistent support to push through the excuses and stick to the plan. While I felt accountability to the group, this experience improved my own sense of accountability to myself. Life changing! – Emma, California
---
"FORAGING HAS BEEN AWESOME!!!"
I have enjoyed these (daily) emails so much!!! Thanks for all you have done! It's been wonderful! I especially love all your cooking tips! Foraging has been awesome!!! Here we go on my first 100 percent re entry! – Amy, Florida
---
"I HAVE APPRECIATED EACH AND EVERY ONE OF YOUR DAILY EMAILS"
Thank you for these wonderful words and support! I have appreciated each and every one of your emails. I feel proud of completing the 30 days and feel great! – Joy, California
---
Hi! My name is Shelly and I want to recommend Stephanie as a Whole30 coach. This was my 3rd whole 30 and by far the best! The daily emails kept me going and the "Lives" on Facebook were so much fun and I learned a lot!! I loved the special guests as well. The community on Facebook made me feel I wasn't alone on the journey and Stephanie always commented and was there for encouragement and motivation. Sign up ASAP for her January W30! You won't be disappointed!!" – Shelly
---
I have just completed my second Whole30 and feel amazing. I could not have have completed either one of these Whole30s without Stephanie's support and the amazing group that she coach's.   Stephanie is always happy to promptly answer questions and be an wonderful support.  She makes you feel like you are family.   I am looking forward to doing the January Whole30 w Stephanie!  Being part of her community is  a great investment in my overall mental and physical health!  – Deborah
---
After being a part of Stephanie's Whole 30 Support Group for the second time this September 2020 (my first time was in January 2020), I can truly say these last two rounds have been the most successful rounds for me.
Stephanie is not only down-to-earth and knowledgeable, she is inspiring, compassionate, and full of heart!
I connected instantly with Stephanie's unique perspective in the kitchen, especially her fridge foraging skills, which really encourages creativity! I love learning how to intuitively build ingredient meals, rather than relaying on recipes, and continue exploring new foods – like delicata squash and roasted grapes!
One of Stephanie's biggest strengths is holding space for all the people in the group! She continues to meet me where I am at in my wellness journey, and yet, at the same time, she gently challenges me to evolve at my own pace. She, and the group as a whole, inspires me to break out of my comfort zone, but trusts that I will always do the best I can at any given moment. I feel this same energy amongst her and all the other people in the group!
Stephanie always has very generous giveaways throughout the 30 days and hosts many inspiring guest speakers from the Whole 30 community and other wellness fields! In addition, she herself does many FB lives to connect with everyone in the group to answer our questions, provide tips and tricks, and encourage us along the way. I feel all these extras provide such a well-rounded experience and has helped me embrace non-food rewards like connecting with others!
As I am sure I can speak for many others, food is personal for me. Stephanie honors that. As I have moved through these last two rounds of Whole 30 with Stephanie, I have grown not only in the kitchen, but more importantly, in mindset and confidence! I highly recommend investing in this experience and be open to all it can be! – Caitlin T
---
Thank you to Stephanie for the best round of Whole30 that I have ever done and my first successful reintroduction plan. I have done Whole30 several times before and know that it is a great program for resetting your system. Post menopause I have discovered my system is much more reactive to what I eat and drink and I was in need of a major reset. I decided to try doing it with a coach to help me navigate a successful reintroduction so I would know what foods I need to limit or eliminate from my life. I never imagined how much I would get out of Stephanie's program. She starts coaching the week before Whole30 round to help you prepare. She gives you so many tips for your pantry and refrigerator setup. She understands that money is not unlimited and helps you find the best ways to spend your grocery budget. In past Whole30 rounds I spent so much time finding, shopping for and cooking recipes. While I enjoy cooking, it can become overwhelming to try and plan out and cook 3 meals every day. Stephanie's philosophy is to use less recipes and learn to fridge forage. This is a talent that I have now mastered and makes everyday cooking so much easier! The daily emails from Stephanie are always motivational and thought provoking. She recommends a seasonal vegetable or fruit to try along with tips on how to select and prepare. The interaction in the private FB group is one of the highlights of this program. It is fun to see what everyone is making and sharing recipes for. I love seeing all the NSV's and the group responding to them. It is also helpful to see posts of struggles and the supportive feedback that everyone provides. Stephanie shares her successes and struggles as well. Shortly before the end of the round Stephanie provides everyone with an individual reintroduction plan suited to their needs These are just some of the highlights of Stephanie's fabulous program. I can tell you that it is worth every penny and I have signed up to join her in the next round! – Barbara
---
I have attempted a few rounds of Whole30 without any coach or group support. The best I ever did was Whole23, but this time I wanted to do the whole dang thing. So I invested in myself and joined Stephanie's September Whole30 group. BEST. DECISION. EVER
The Resource Guide Stephanie provides was life changing. It's EVERYTHING you need to be successful from the rules, ways to talk to people about Whole30, grocery guides, recipes, dining out guide and SO MUCH MORE! My favorite part is it has a lot of areas to write things, like a journal, which has been beyond helpful for me!
The Facebook group was great to get ideas, recipes, commiserate with people who were in it together, celebrate our wins and figure out together how to overcome the hard things. We quickly became family!
A daily email that was always so enjoyable to read each morning and know I was just where I needed to be and also some motivation to keep me going.
Stephanie was so approachable and easy to talk to, a great motivator and coach and was there to work with us through all the ups and downs. If you want to be SUCCESSFUL in your Whole30 journey, join her group, invest in yourself and see your relationship with food change forever! "  – Erin L
---
I did my first Whole30 about 3 years ago and several times since then. After the experience I had being part of Stephanie's group I can admit all those times were attempts and not actual successful completions of the program.
This year was the first year I actually decided to join a coach (at the 11th hour) and it was worth every penny. In the past, I told myself "why would I pay someone to give me information about a program that already has free resources readily available?". Being part of a group has helped me hold myself more accountable and actually do the program in its entirety. It was a place of inspiration (meal prep or just life), a place I could go to share my struggles, ask questions and felt fully supported.
Stephanie's Whole30 group opened a door into a community of people who are going through the same or similar things I was struggling with on my whole30 journey, a place where people celebrate your wins and reminded you even the things that feel like failures to you are getting you closer to your goal whatever that may be.
Stephanie has been an amazing coach and you might ask "how do you know? You said this is your first whole30 group?". The thing is you don't need anyone else when you already have someone like Stephanie. This experience has been so amazing that I have already signed up to be part of her next group.
I am not only on my way to my food freedom journey but a wholesome life after this experience being part of her group. My only regret is not having signed up to be part of a group before but this happened just when I needed it.
Stephanie, thank you for being a great coach and a wonderful human being all around!! – Love, Meron (and Cory), Texas.
---
Stephanie's love of food, family, and life is contagious. Being a part of Stephanie's September Cook by Color group was an amazing experience. I was able to surround myself in a community where the focus was on self care, good nutrition, and positivity.
Having Stephanie as a Whole30 coach is having the trifecta of coaches. She is a nutritionist, a Whole30 rockstar, and has extensive culinary knowledge to share. I was impressed by how much information she had available and how great she was as a teacher, not just a cheerleader.
Her love of vegetables (hence Cook by Color) is well known. I never truly loved veggies, but I've learned that it was my preparation that was holding me back. She helped me acquire new kitchen skills. Now I buy a variety of vegetables and I've learned to cook without recipes.
Whether it's your first round or your 5th, I highly recommend Stephanie's Whole30 group. I'm already looking forward to my next one! – Chris C
---
This busy mom couldn't be happier to give a glowing review of Stephanie's Cook by Color Whole30 September support group.  After following Stephanie and seeing the way she takes care of herself and her family through preparing amazing, nutritious food, I had to understand her methods.  I used to think that I could never prepare a variety of healthy foods with consistency, but all of the resources that came with being in this this group – from the beautiful workbook, to the Facebook lives, the guests and more – gave me the knowledge and skills to get started.  And that's not all!!  The community that Stephanie cultivated in our Facebook group was positive, informative, supportive and loving.  Just what the doctor ordered during hard times.  My non-scale victories include: mental clarity, more energy, less anxiety, better sleep, and more love for myself and my family.  Thank you Stephanie, for putting your heart and soul into this group.  You brought me back to life! – Jessica R
---
2020 is all about taking action so we can move forward. In addition to voting, the other immensely satisfying act I did was signing up for Stephanie's September Whole30 group. On the advice of Teri Turner @nocrumbsleft, I decided to take the plunge and find out how Whole30 might be of help to me. Little did I know just how much I would learn. About the program, about myself, about cooking, about available resources, and so much more. Stephanie is a coach like no other. She is there every step of the way, and manages to keep each one of us in her rear view mirror at all times. I stand in awe of her ability to multi-task, anticipate our needs, provide much needed resources, and her knowledge. I could not recommend her Whole30 group more highly—take the plunge, do something for yourself, you will not be disappointed. And yes, I signed up for January, too! – Jan K
---
I had decided last minute to join Stephanie's Whole30 group and mentally was fighting and kicking not to do it. Turns out it was the best decision I made. This group really helped keep me accountable while on my September Whole 30 and gave me so much inspiration and feedback when struggling. Stephanie was so present and available for every single person and was present for everyone which I know I appreciated. Over the last 30 days I put myself and my health first and come out in a much better place with more knowledge and mindfulness around eating. I loved it so much I signed up for another one in hopes to even further refine my health journey. – Marcelle
---
I joined Stephanie's September Whole-30 Group because I was in serious need of change and knew I needed a coach and some accountability.  Stephanie's engagement and attentiveness helped me to feel supported and confident as I navigated through the Whole30 program.  In addition to her coaching, she also scheduled guest speakers and weekly giveaways which kept things new and exciting.  I feel happier, healthier and ready to keep making steps forward on my wellness journey. – Anica
---
I decided to make this investment (financial and time) in myself because I was feeling so depleted and discouraged. And I couldn't be happier with the outcome. I feel invigorated, renewed and accomplished with everything I have learned from Stephanie and this Whole 30 group that she cultivated. Stephanie's daily emails and personal attention via Facebook posts and messages are amazing. They come at just the right times and really feel personalized and thoughtful. I may have lost pounds during this Whole 30 challenge but I gained self confidence, determination, and understanding of how my body works and responds to food and an appreciation for what I put into each and every day. Thank you for all you have done and continue to do to support me on my journey.
Picture attached (I posted this picture in the group because it was taken during a weekend full of self-care and accomplishments and I can see the contentment and happiness on my face) – Stephanie S
---
I have done 2 Whole 30 programs with Stephanie. I plan to do another. Each time I complete more days, have various non-scale victories (less bloating, solid sleep, confidence) and learn from the highly engaged group. She encourages you to keep things simple, send a daily email with a mindful morsel plus how to discover season fruits/vegetables., and is very active within the Facebook group. I would encourage you to sign up if you are looking to explore or improve your relationship with food, gain confidence in the kitchen, and understand what foods may be causing you discomfort. Thank you – Amy
---
Joining a group felt a bit vulnerable at first, but this being my third round in the past few years, I knew I needed more support than just going it alone. Stephanie's warmth and "realness" made me enjoy following her on social media and I figured she would attract the same type of people in the group. I was right- it was an accepting, diverse (people and locations) and entertaining lot! It made the whole thing go so much faster, easier and they daily check-ins via Stephanie's emails or my checking the group provided just the right amount of support. I have renewed confidence and added knowledge (and some great new tricks) to take into my Food Freedom. 10 out of 10 would recommend. 🙂  –  Terri G